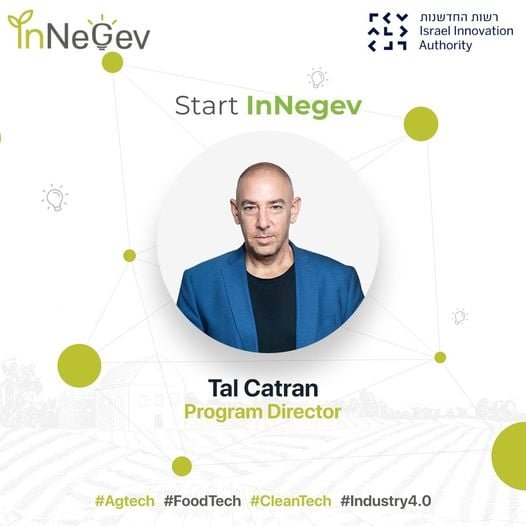 Announcing the launch of Start InNegev Pre-Incubator program 2021!
I'm delighted to share news regarding my new role with InNegev Incubator, as Program Director of Start InNegev, a Pre-Incubator program soon to launch in February 2021. The program aims to upgrade and improve the skills and readiness of startuppers applying to join InNegev, as well as introducing their ideas to InNegev industrial partners, while getting familiarized with the Negev region, its perks and advantages
InNegev is part of Israel Innovation Authority Incubators, and amongst its partners and investors are: Netafim, SodaStream, DOLAV Plastic Products, Alpha Capital, SCE and Kibbutz Hatzerim. InNegev is focusing on entrepreneurs and early-stage startups in the fields of: #Agtech, #Cleantech, #Foodtech, and #Industry 4.0, as well as sharing the vision to base their operations in the Negev.
Please visit Start InNegev: www.startinnegev.com Share the news with your friends and colleagues.
Don't Hesitate, Accelerate!!!