Visiting Skolkovo foundation at the Startup Village in Moscow region. Great opportunity for cooperation between Russian and Israeli startups
2015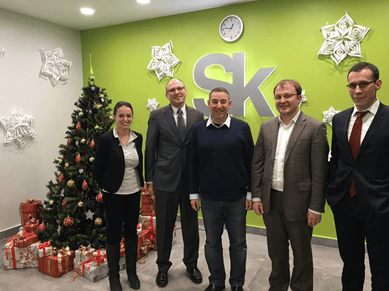 Kicked off the 'Open Innovatuons 2016' with Yossi Vardi over breakfast.
Looking forward to an eventful day.
About to go ballistic at TechChill Baltic. I'll be mentoring the qualifying startups before Tomorrow's finals and giving an inspirational lecture later today. Tomorrow I'll also showcase Pango, a successful Israeli parking App. Riga here I come!!! (again)…
2016
Visiting Skolkovo Cyber Day 2015. Lots of potential and creativity.
Ending a very intense yet gratifying day in Open Innovations 2016. Two panels about startups 1-0-1 and third about Pivoting that was pivoted in real time into a live Demo Day with the help of a supportive audience. Nadia, Яна М. Yana , Ekaterina Pankratova and Ekatherine Vaynberg, you're awesome and thanks for the photos.