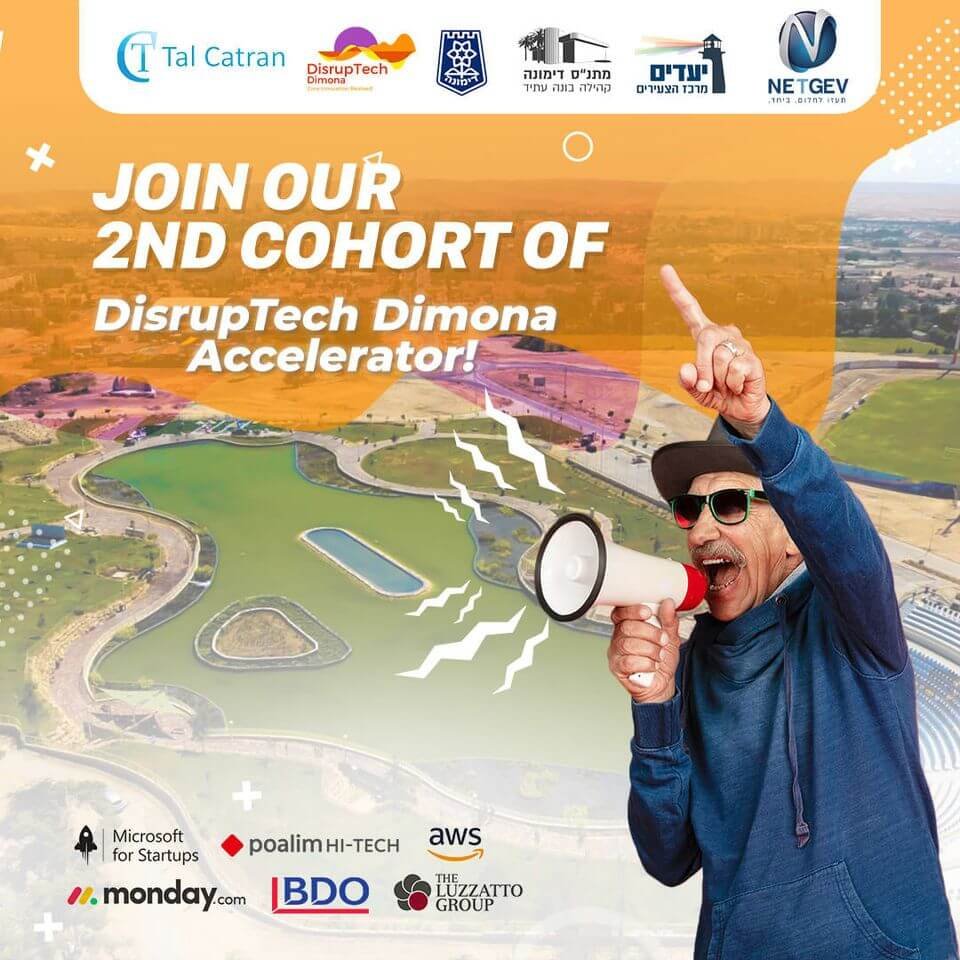 🔊 APPLICATION for DisrupTech Dimona Accelerator 2nd Cohort is now OPEN!!!
⭐ We invite you to submit your application to participate in DisrupTech Dimona Accelerator, targeting primarily Industry 4.0 startups as well as welcoming local and Negev region startuppers to apply. The program will assist early stage startups to gain skills and experience, towards product validation.
Participants will benefit the direct involvement of Dimona Municipality and regional industries as well as professional mentors and partners, offering office hours, networking and perks.
📌 Apply here: https://disruptechdimona.com/
💡 Share the news with your friends and colleagues.
Don't Hesitate, Accelerate!!!🚀🚀🚀
@TalCatran
Startups & Accelerators Guru